Louisville and the Kentuckiana area have a lot to offer in the way of food, but sometimes you just want a good old fashioned burger. If you're looking to find a great burger in Louisville, the journey won't take too long.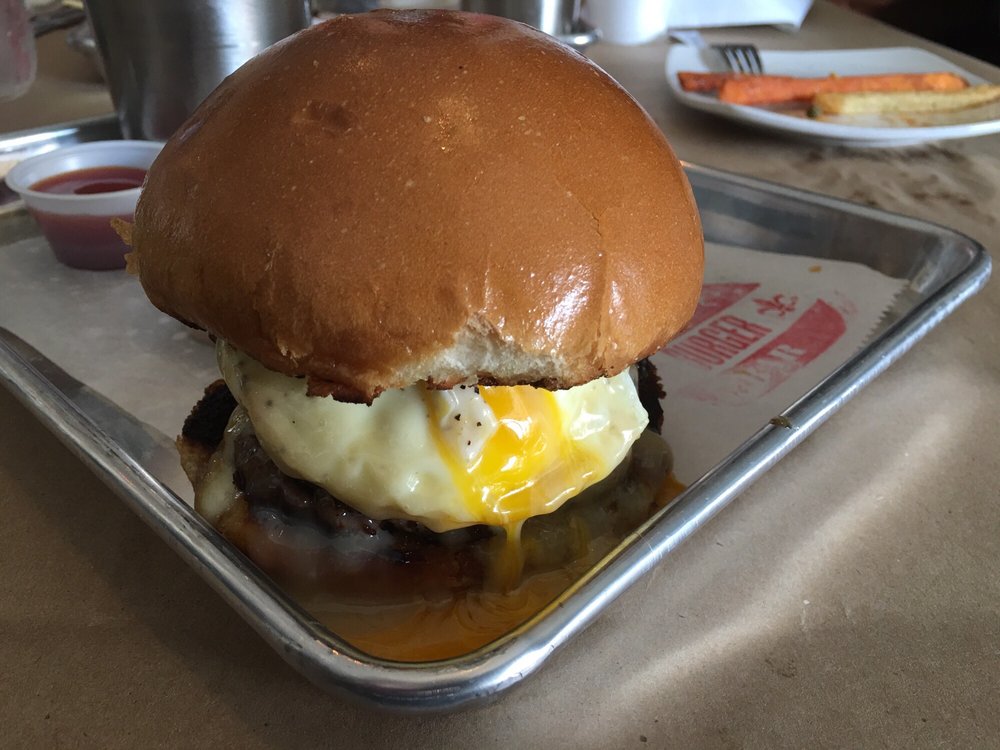 Louisville's own Courier Journal and thrillest.com recently published what they believe to be the best burgers in Louisville and we'll point out a few of our favorites. We've selected our three favorite locations to help you get your hands on the best burger in Louisville.
Mussle & Burger Bar
Located on Taylorsville Rd., Mussel & Burger Bar boasts an impressive 4.5 Yelp rating with more than two hundred five-star ratings. While thrillist.com points toward the Argentina burger, The Courier Journal's, Jeff Greer singled out the BBB Burger as his favorite and said the burger "is an undertaking only for the hungriest. It has a fried egg and maple-glazed pork belly on top of an unreal burger patty. So, so filthy and so, so good"
Big Four Burgers + Beer
Big Four Burgers + Beer is the only Indiana restaurant on the list and has certainly earned its place. Big Four Burgers + Beer is located in downtown Jeffersonville and offers an outside deck area that is great to enjoy lunch on a Sunday afternoon.
One of the burgers that stands out is the Big Blue, which is made with ground chuck, bleu cheese, bacon, red onion, lettuce, tomato, spicy pickles and garlic aioli. Big Four also offers amazing crispy sweet potato fries and homemade milkshakes.
Grind Burger Kitchen...